---
February 2013: Crisp Crackers and Flatbread
26. 2. 2013
This month, I decided to take the easy way out and made a recipe that we use all the time: curd crackers. The ingredient are simple and you can add any flavours you like.
250 grams margarine
250 grams curd
250 grams fine flour
+ baking powder, salt and herbs (I used powdered garlic and dried rosemary)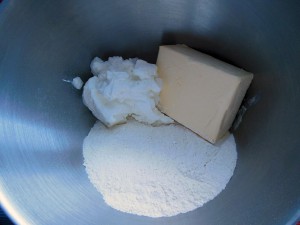 These are the basic ingredients. I prepared them in a bowl and let them get to room temperature.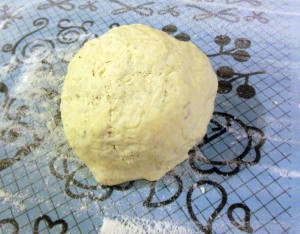 I kneaded the dough in a stand mixer and then put it on a floured surface and kneaded it by hand. The curd was a little watery so I needed to knead some more flour into the dough. The dough should not be too sticky but still rather soft.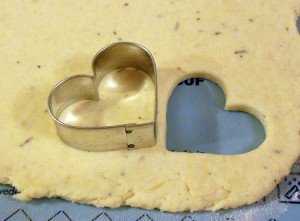 I rolled the dough to about 3mm thickness. I started with little hearts...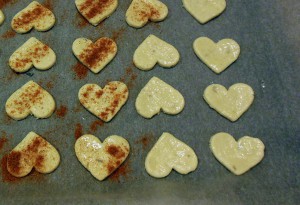 ... which I egg-washed and sprinkled with chilli powder.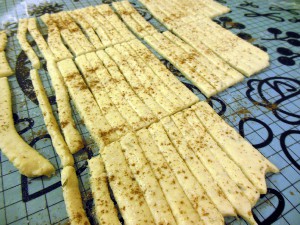 I also cut the dough into sticks, egg-washed, sprinkled with ground carroway seeds and salt...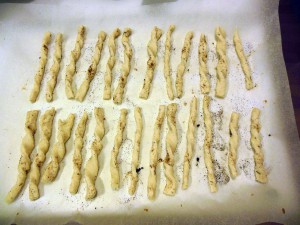 ... and twisted.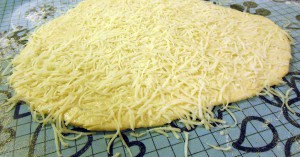 I was left with some dough scraps, which I kneaded together, rolled and sprinkled with grated cheese.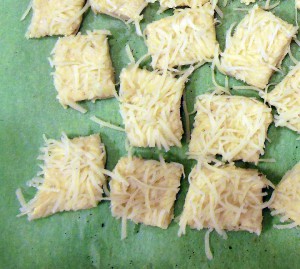 I cut it into squares and odd shapes.
Everything was baked at about 200 °C until the crackers were crispy, although I prefer mine slightly underbaked and chewy.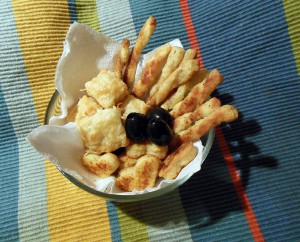 My favourite were the twisted sticks. The combination of carroway seeds and salt is a classical one and the sticks look great and taste even better. Crunch!