---
August 2012 - Cornmeal
24. 7. 2012
For this month's challenge, I tried samosas - Indian pockets of dough filled with vegetables.
Polenta samosas
from Khana Khazana
100 grams polenta flour
100 grams all-purpose flour
3 tablespoons vegetable oil
water as needed
vegetable filling (cooked potatoes, peas, carrots, corn, onion, all cut into small pieces and seasoned with shawarma spice mix)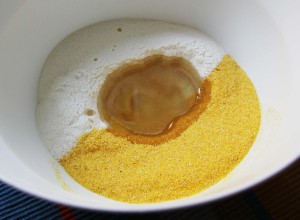 First, I prepared the two flours and oil.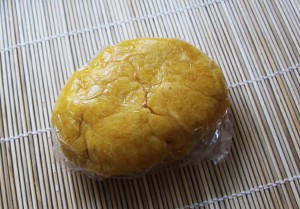 I mixed it together by hand, adding small amount of water gradually to create a very tough dough, which I covered with cling film.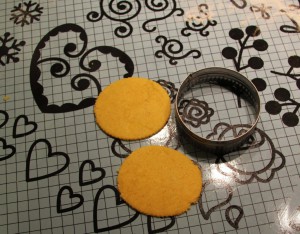 I let the dough stand for a couple of hours, then I rolled it into a very thin sheet (not quite as thin as I would have liked to) and cut out circles. I decided to try to roll the circles even thinner, almost translucent.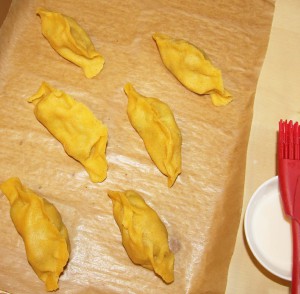 Then, I put about a teaspoon of filling in the center of each circle and folded the dough over the filling. I pinched the dough together.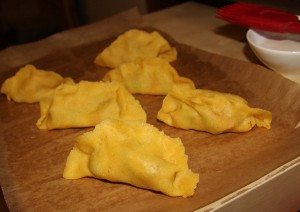 I baked the samosas until they were golden-brown. (I prefer baking to frying with most recipes - it is less messy and less dangerous.)

And I had them for a late night snack :-) (See my foot in the background?)