---
December 2012: Paté Chinois
I was quite looking forward to doing this dish, because i decided to do a Fisherman's Pie (or something similar with fish). My dear fiancé bought some silver carp (Hypophthalmichthys molitrix) and I fished out some long forgotten frutti di mare from the freezer. I did not follow any recipe, I just did what I thought was right.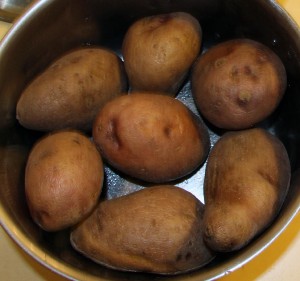 First, I cooked some unpeeled potatoes.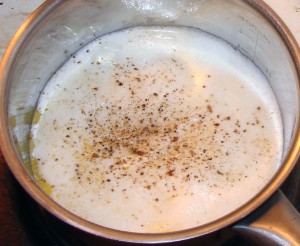 I heated up some milk with butter, salt and pepper.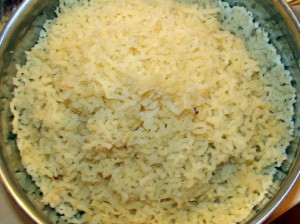 I peeled the cooked potatoes and ran them through a potato ricer.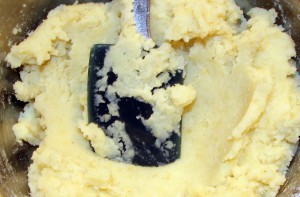 I mixed the potatoes with some of the hot milk. I did not use all of the milk - just enough to have the right consistency.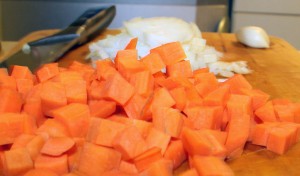 Next, I chopped half of an onion, two carrots and peeled a clove of garlic.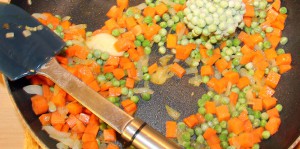 I sautéed the onion, garlic and carrots in a pan. When they were soft, I added some frozen peas.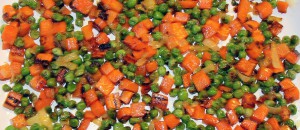 I let the vegetables sautée until they were starting to turn brown. I also added some salt and pepper to them. Then I transferred the vegetables into a buttered baking dish.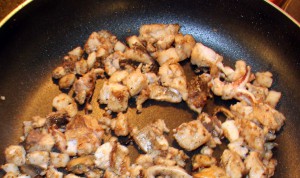 In the same pan, I sautéed the fish cut into pieces (I tried to remove as many bones as possible) and thawed frutti di mare.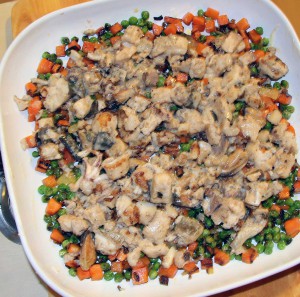 When the fish were starting to turn brown, I poured the leftover milk with butter over them, let it cook a bit more and then layered it on the vegetables in the baking dish.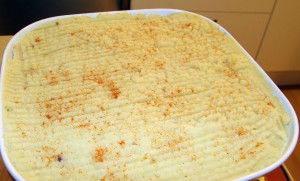 Next came the mashed potatoes. I sprinkled them with some chilli powder.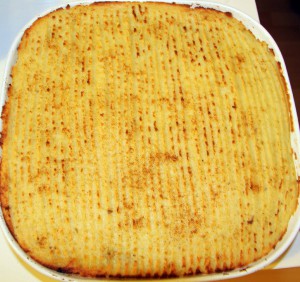 I baked the pie in a hot oven for about 30 minutes.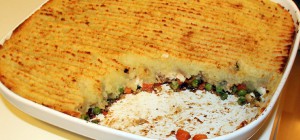 There might have been too much potatoes...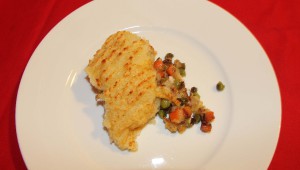 ...but the fish/vegetable layer was surprisingly tasty! I think it was because I sautéed everything until it was starting to turn brown.
Yum! Now I am thinking about spicing up the potato layer... some cheese perhaps?