---
March 2013: Let's Get Cheesy!
Since I have no idea where to obtain "rennet" (other than online), which is necessary for the usual cheeses, I decided to make two recipes provided for this challenge that do not need anything else but dairy: labneh and ricotta.
First, I made labneh, which is a Lebanese creamy cheese made from yoghurt.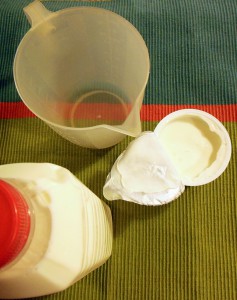 I started with 1 liter milk (3,5% fat, ultra-pasteurised) and 4 tablespoons of yoghurt with live cultures.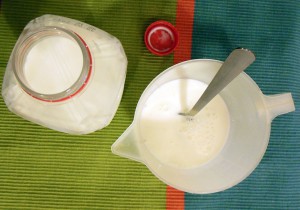 I mixed the yoghurt with some milk - just to dissolve it a bit...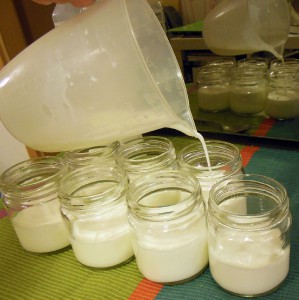 ... and distributed the inocculated milk between the small glass containers of my yoghurt maker.
I topped each glass with the rest of the milk. I let the yoghurt maker work for 10 hours - overnight.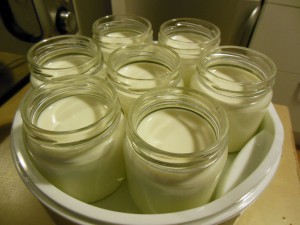 In the morning, there was yoghurt!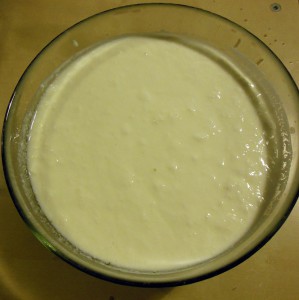 It was still warm (over 40°C), so I poured it into a bowl, mixed with 1 teaspoon of salt and let it cool in the fridge for about an hour.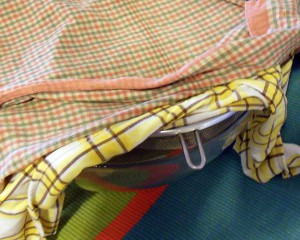 In the meantime, I prepared my "cheesecloth" - two dish towels. I put them in a pot of boiling water with some vinegar, let it boil for a few minutes and then rinsed the towels. I wrung them out. I took a big bowl, a colander and the two dish towels.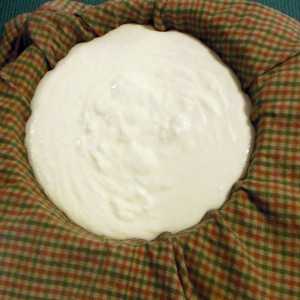 I poured the yoghurt into the colander.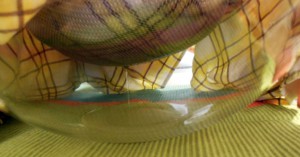 Liquid started dripping immediately.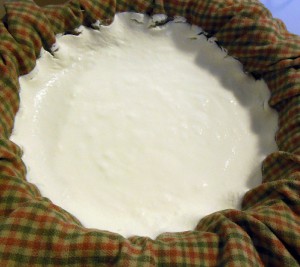 I let the labneh stand for about 4 hours, occasionally wringing the liquid out.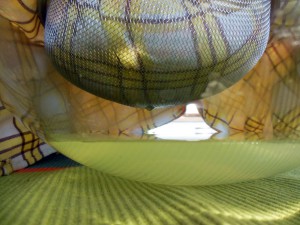 There was a lot of liquid.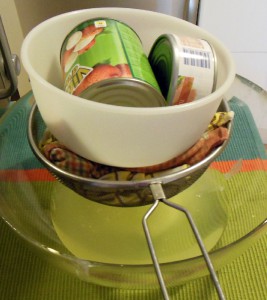 I also put some weights on top of the labneh to help it drain.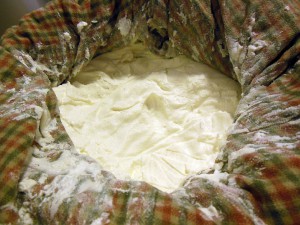 This is my labneh after about 4 hours.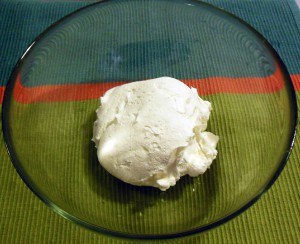 I transferred the cheese into a bowl and set in in the refrigerator, hoping it would stiffen a bit.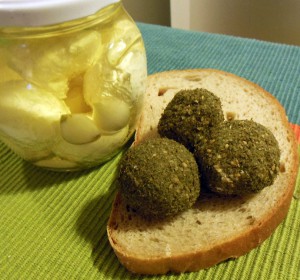 I rolled the cheese into 1-tablespoon balls. Some of them were quite firm - I put those in a jar with oil and garlic. Some were too soft, so I rolled them in some zaatar (finally a recipe in which I could use the spice mix!) and ate them immediatelly with some bread :-)
My homemade labneh is very creamy in structure, which is nice, but it is rather sour - too sour, perhaps. I guess that it is because of the yoghurt I used. Maybe if I tried some sort of a sweeter yoghurt...?
All in all, I declare my labneh a success!
Next, I tried my hand at homemade ricotta.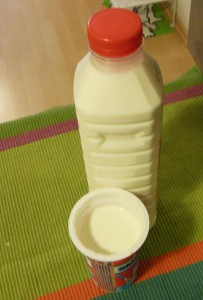 I used 1 liter milk (3,5% fat, ultra-pasteurised) and about 220 ml whipping cream (31% fat). (I decided not to use salt this time.)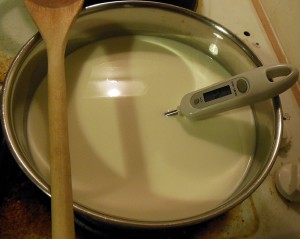 I poured them into a pot and heated. The milk was cold straight from the fridge (12°C).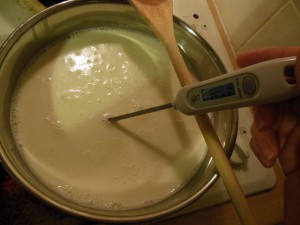 When the milk was at 85°C...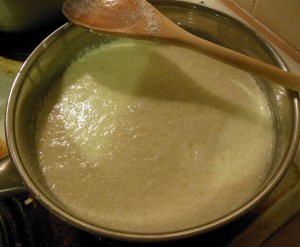 ... I added 2,5 tablespoons of vinegar. I mixed the liquid for 15 seconds, heated it for 2 more minutes.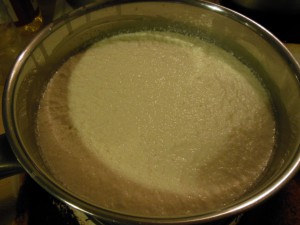 Then I let it stand for some 20 minutes.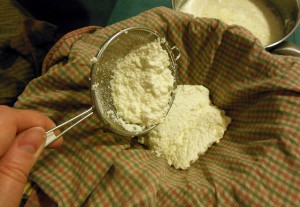 Using a small sieve, I scooped the curdled milk into the prepared cheesecloth.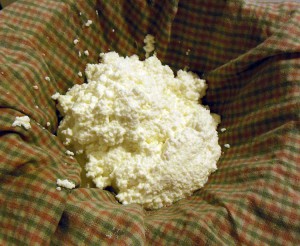 The ricotta was already quite firm. I put some weights on top of it and left it in the fridge for a few hours.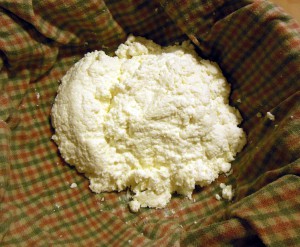 This is my ricotta straight from the fridge - almost no liquid.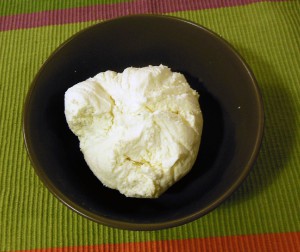 I wrung it out and transferred into a bowl. It is rather firm, but creamy and sweet. I cannot wait to try it on some warm waffles or pancakes!